MEETING THE SOFTWARE / ARTIFICIAL INTELLIGENCE PATENTING CHALLENGE
Contrary to popular belief, software inventions are patentable in all major jurisdictions, certainly at the European Patent Office. This holds true also for Artificial intelligence (AI) inventions. Our mission is to support your software / AI patent or PCT application in alignment with your business objectives in the most cost-effective way.
About us
What we can do for you
How we operate
About us
PatentMind Netherlands is a highly specialized intellectual property consultancy and training organization. We focus on patent protection for innovations in information and communications technology, mainly with the European Patent Office (EPO), with emphasis on software and artificial intelligence inventions. Is your invention a mix of software and hardware, or even entirely implemented in software? Or is it an artificial intelligence invention? Then PatentMind Netherlands is your partner.
Software and artificial intelligence inventions are complex and hard to deal with. It is there that we add value, supporting you in cases that risk going the wrong way. If there is still a chance of getting that patent granted or winning that court case, PatentMind Netherlands will find it for you and save the day.
We cherish entrepreneurship and understand ourselves as the advocates of innovation. We value close communication with our clients, we focus on our clients' business objectives, and we make sure we are available exactly when our advice, guidance and presence is needed.
We love what we do, and we do it with professionalism, competence and effectiveness. And we are skilled in explaining complex things in plain language and in thinking out of the box.
What we can do for you
How we operate
Meet our synergistic network of intellectual property and business professionals
OUR PEOPLE, OUR CREDENTIALS
Yannis Skoulikaris, founder and managing director
With a long track record of professional excellence in patenting and in-depth knowledge of the European Patent Convention (EPC), Yannis looks back at 30 years of work experience at the European Patent Office (EPO). As a Director Patent Granting Process for 17 years he has trained generations of patent examiners and professionals and has managed examination and opposition in the software and artificial intelligence (AI) field. Most importantly, Yannis has co-drafted the EPO guidelines for the examination of software and AI inventions. Yannis aligns with his clients' business objectives and supports them, achieving results that, at first glance, seem unattainable. Equipped with a thorough understanding of how the EPO examiners think and argue, Yannis can help you get the IP you need in the most efficient and cost-effective way.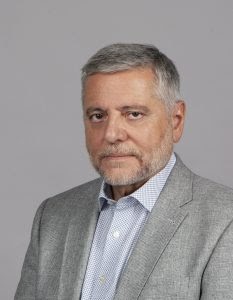 Effimia Panagiotidou, LawMind Law Office, Thessaloniki, Greece
Effimia is Attorney at Law, admitted in Thessaloniki's Bar Association in 1990. With law studies in Thessaloniki (LLB), Bristol (LLM), Ph.D. in Commercial Law, and post-doc research in the software patenting field, Effimia has many years of experience in representing clients in front of the EPO and WIPO. She has dealt with a vast number of national, European as well as PCT cases from filing to grant. With an intimate knowledge and active involvement in the legal/procedural part of IP rights prosecution and a network of outstanding professionals worldwide, she is also active in enforcement of IP rights.
Anthology Management, Thessaloniki, Greece
Developing markets was always a challenge for market catalysts and empowering them is the mission of Anthology Management. The operation of startups, business angels, accelerators, incubators, and their ability to interact efficiently with each other or other entities, affects the growth of ecosystems. Anthology Management helps different players in international ecosystems to design and run acceleration programs, train mentors or assists with the exploitation of research results and the leveraging of patent potential.
Anthology Ventures, Thessaloniki, Greece
Anthology Ventures' structure is designed to support early-stage Angels as well as startups, so we have a mechanism that helps them be the 'first money in.' Startups build close relationships with our angels, and you can negotiate directly to find the perfect investment path when the time is right. Helping "patentable" startups to make their first steps in the market, obtaining funding  along via securing IP rights, is a common field between PatentMind Netherlands and Anthology Ventures
Jean-Marc Deltorn, Centre for International Intellectual Property Studies (CEIPI), University of Strasbourg, France
Jean-Marc is a Senior Researcher with Centre d'études internationales de la propriété intellectuelle (CEIPI), Strasbourg. After a PhD in physics from Paris University he went on conducting research in the public and private sectors in the US and Europe, specializing in intellectual property in the field of algorithms and their applications. Jean-Marc holds also a Master of Laws and is currently finishing a PhD in Law focusing on the interplay between AI and privacy at CEIPI. He is a former patent examiner at the EPO in the Information and Communication Technologies field (2003-2020), working in a variety of fields, from image analysis to pattern recognition, machine learning and speech recognition. He has been also is a member of the EPO Guidelines Working Group on computer-implemented inventions (CIIs), and has co-authored the EPO course material on "Patentability of Artificial Intelligence".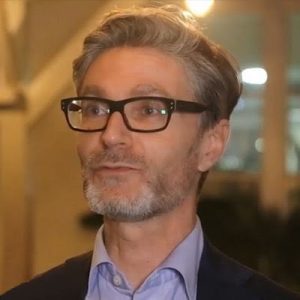 Sabine Kruspig, Schwarz + Kollegen, Patentanwälte, Munich, Germany
Sabine supports the patent law firm Schwarz Baldus in selected cases of software or computer technology. Sabine has extended experience in the field of computing technology. She studied automation technology in Dresden and worked for more than 20 years with the EPO and over 11 years as Director Patent Granting Process in the software inventions field. She is co-author of books on software and computer technology patenting.
Greg Kirsch, SGR Law, Atlanta, Georgia, USA
Greg's practice encompasses the entire range of patent law, including patent procurement, strategic patent portfolio development, patent opinions (infringement, validity and patentability), post grant proceedings, licensing, as well as patent litigation. He has served as a patent expert in a patent litigation and has participated in patent opposition hearings at the European Patent Office. He has prepared and obtained many hundreds of patents during his career for a diverse clientele, for inventions spanning the full range of technologies, including software, business methods, computer technology, electronics, communications technology etc. In addition to his US patent practice, Greg has extensive experience overseeing and pursuing patent protection in patent offices throughout the world.
Tell us about your needs!
PatentMind LLC 
Registered with the Chamber of Commerce in Thessaloniki, Greece
PatentMind Netherlands bv
Registered with the Chamber of Commerce in The Hague, The Netherlands
PatentMind Holding LTD
Registered with the Chamber of Commerce and Industry in Nicosia, Cyprus
© 2021 Patentmind All rights reserved